Ms. Claudia A. Bartra Co-Owner & Chief Financial Officer for La Granja Restaurants, Co-Owner and CFO for LifeGAINES Medical & Anesthetics and Sole Owner and CFO of Spanish River Body20, a Revolutionary EMS Franchise.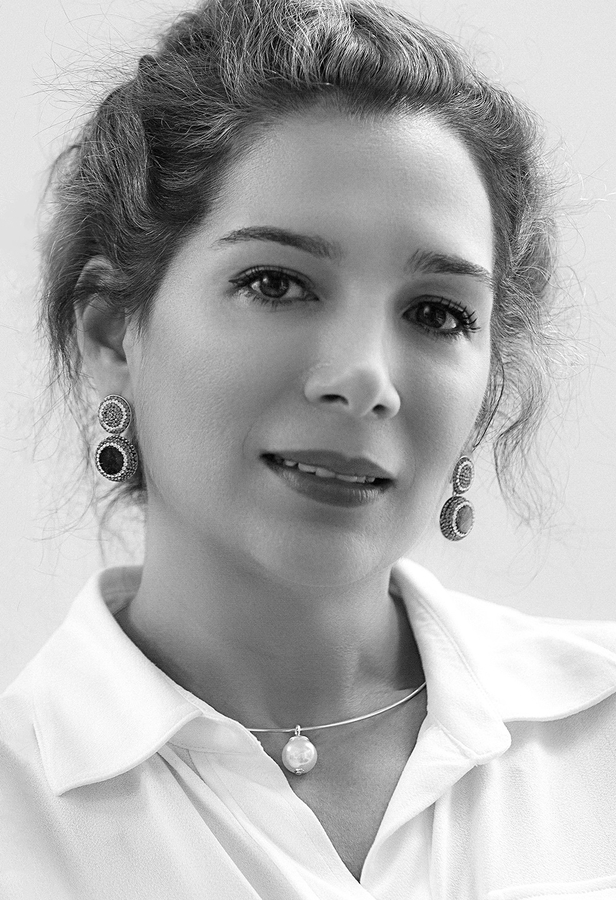 BOCA RATON, FL, October 09, 2020 /24-7PressRelease/ -- Claudia Bartra has been graciously included in Marquis Who's Who 2020! As in all Marquis Who's Who biographical volumes; individuals' profiles are selected on the basis of current reference value. Factors considered are such as positions held; noteworthy accomplishments; community visibility; and prominence in their professional fields. There are all carefully during the selection process.
Ms. Bartra shines as the Chief Financial Officer and Owner of numerous successful South Florida businesses including La Granja Restaurants, a Peruvian chain with more than 50 locations throughout South Florida. La Granja Restaurants was originally established in Aruba back in the year 1993. Ms. Bartra is also the CFO and Co-Owner of LifeGAINES Medical & Anesthetics in Boca Raton, FL. LifeGAINES Medical & Aesthetics, is a leading clinic managing age-related degenerative diseases for optimum health. LifeGAINES is under the leadership of Richard Gaines, MD. Dr. Gaines attended the Boston University School of Medicine and graduated in 1981. After this, Dr. Gaines completed his internship at the Tufts University of Medicine and his residency at the Harvard School of Medicine. Dr. Gaines specialized in anesthesiology at the Harvard Brigham Women's hospital and subsequently served as a physician at Huntington Memorial Hospital and an anesthesiologist at Harvard Community Health and Sheridan Healthcorp. This prominent clinic would not be such a success without the input and absolute dedication of Ms. Amy Steffey, ARPN. Amy is passionate about their regenerative medicine program for men and women that includes hormone optimization, sexual health, as well as facial rejuvenation.
Ms. Claudia A. Bartra is also the owner of the Spanish River Body20 Franchise. A TECHNOLOGY ENHANCED TRAINING FOR ALL FITNESS LEVELS.
During the early 1990's, Ms. Bartra earned a Bachelor's Degree in Science in Hospitality Administration and Management back in her home country, Peru.
Awards: • Winner Recipient of WOW Awards (Women of Worth) 2016. (WOW) Awards honor outstanding women who have achieved professional excellence, serve their community, and have strengthened and enriched well-being in Central Palm Beach by helping to advance the educational, cultural, and economic interest of the community.
• Named one of the 12 Hispanic Women Of Distinction 2015 by Latin Style magazine in partnership with Bank Of America and The Light Of The world Clinic.
• Award Recipient 2 consecutive years at the Best Woman-Owned Peruvian Restaurant Palm Beach, FL, December 2016 & 2017 • Almuerzos y Cenas Magazine recognized La Granja as the largest Peruvian Restaurant chain outside Peru, counting as of today with over 50 locations. • Peruvian BusinessWomen of the year in Florida for 2014. This Award given by Taste Of Peru.
COMMUNITY INVOLVEMENT & ACTIVISM. • Casa Hogar "Remar: in Callao, Peru: This organization helps single Mothers and their children who have been margined from society. • Gold Sponsor in "Lazos de Amor" "Ties of Love" Foundation, an organization that provides the basic needs for children in Cañete, Perú. • Gold Sponsor in Imperio 2015, Fashion Show to fundraise funds for The Ronald McDonald Home (La Casita de Ronald McDonald) • Niños Wayuu, in Guajira, Colombia. Strong supporter and sponsor for events to fundraise money to provide these children with the basic medical attention needed to survive, clothing and toys. • Local Churches: La Granja Restaurants, provide meals to local churches for their for Special Events. • Sponsor of Art and Culture within our local community. • Have funded Scholarships "La Granja Road to success by Claudia Bartra" to pursue their Higher Education at Palm Beach State College. • Sponsor of The Kids Jam-Athon in Partership with nonprofit organization, Digital Vibez to fight childhood obesity. • Supports Florida Initiative Suicide Prevention created by Mayor Scott Brook. • Proud sponsor of "Juguetes para todos" toys for everyone" an event organized every year by Carlos Mahecha, Azteca 48.
About Marquis Who's Who®
Since 1899, when A. N. Marquis printed the First Edition of Who's Who in America®, Marquis Who's Who® has chronicled the lives of the most accomplished individuals and innovators from every significant field of endeavor, including politics, business, medicine, law, education, art, religion and entertainment. Today, Who's Who in America® remains an essential biographical source for thousands of researchers, journalists, librarians and executive search firms around the world. Marquis® now publishes many Who's Who titles, including Who's Who in America®, Who's Who in the World®, Who's Who in American Law®, Who's Who in Medicine and Healthcare®, Who's Who in Science and Engineering®, and Who's Who in Asia®. Marquis® publications may be visited at the official Marquis Who's Who® website at www.marquiswhoswho.com.