2015 Hispanic Women of Distinction Named
The Latina mosaic in South Florida changes the face of American culture
2015  Hispanic Women of Distinction Named
---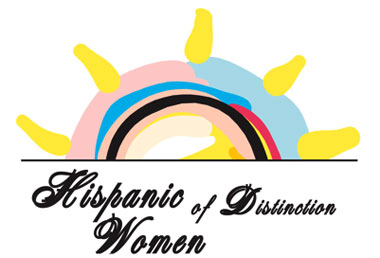 There is nothing more exciting than to spend a South Florida afternoon honoring 12 Latinas who have contributed to the south Florida communities and a special award, The Latina Pioneer for 2015.   The Hispanic Women of Distinction Charity luncheon to be held on August 14th at Signature Grand in Davie, Florida is expected to be another sell-out of philanthropists, business leaders, elected officials as well as socialites in attendance to pay tribute to Latina professionals who are strengthening the social fabric of this country and making inroads in the leadership pipeline for a growingly diverse America.
Presented by Bank of America in partnership with Latina Style Magazine, and co-sponsored by Baptist Health South Florida, Latin Business Today, Univision Networks and Sylvester Cancer Center, the honorees will strut the120 foot runway and where guests can listen to the success and community activism of all the women. The cocktail hour will begin with a complimentary "mojito", great Latin entertainment, balloon raffles, as well as a business exhibit presented by WFTL Radio 850 AM, who airs programming live from the venue and conducts interviews with guests all day.  A runway fashion show is planned with the Fashion students  from the Art Institute of Fort Lauderdale and television fashion superstars!
A silent auction will raise funds for the Light of the World Clinic, a free volunteer medical facility since 1989 founded by the late Dr. Erwin Vasquez.   Added once again this year in his honor is the 4th annual  Erwin M. Vasquez, M.D. Scholarship for a Latina presented by Mercedes Benz of Fort Lauderdale.   The contributions of  this humble and passionate physician who came to the U.S. from Venezuela in the early 1970's and who gave his time, resources and money to help anyone in need will remain a strong legacy at the Clinic.
What the women have in common and is a major part of the judging process, is their American entrepreneurship intertwined with their values and traditions. They represent a cross-section of creative disciplines that are changing the face of American culture.  More than 59 nominations were received this year for the award.
More than 30 sponsors, media partners and corporate partners are eager to benefit from the unique bilingual and bicultural dynamic this event brings.   The former honorees will meet and greet the 2015 winners at a reception to be held this summer at Signature Grand. This annual get-together named, DOS CULTURAS, is a way to share this unique award and keep all the women together in a social and business development environment.
For more information, visit www.hispanicwomenofdistinction.com; or by calling (954) 708-1622.  A Facebook page, HISPANIC WOMEN of DISTINCTION displays past celebrations in colorful photos.
2015  HISPANIC WOMEN of DISTINCTION:
YVETTE A. ALEMAN, P.E.  President/CEO of F.R. Aleman & Associates, Miami
DAISY J. BAEZ – Founder/Executive Director of Dominican Health Care Assn. of Florida, Coral Gables,
 CLAUDIA BARTRA – Co-founder/CFO of La Granja Restaurants, Boynton Beach
KATTIA A. CASTELLANOS – Crime Victim/Witness Specialist at Coral Gables Police Dept.Miami
SYLVIA R. COBO  – Teacher/ESOL Coordinator at Broward County Schools,  Fort Lauderdale
MARIA ELENA FERRER – Sr.Vice President Private Banking for IberiaBank  Davie
MARIA HERNANDEZ – V.P. Program Operations for United Way of Broward County Miramar
JULIE KIME  – Allstate Insurance, Philanthropist – Retired  Palm Beach Gardens
EUGENIA ISABEL MILLENDER – Director/Asst. Professor at Florida Atlantic University  West Palm Beach
MAYLEN MONTOTO – Director Community Development for Catholic Hospice  Coral Gables
ADREINA B. OJEDA  – President Lingua Language Center at Broward College  Weston 
MERCEDES A. QUIROGA, PhD –Campus President, Broward College  Miami Shores
LATINA PIONEER of the YEAR 2015
MARIELENA A. VILLAMIL – President, COO of The Washington Economics Group, founded in 1993 with national recognized economist, Dr. Tony Villamil, former U.S. Undersecretary of Commerce for Economic Affairs.  In addition to her outstanding record of accomplishments in business, consulting, higher education and civic leadership, Marielena is a member of numerous boards, and demonstrates exceptional community activism.  The awards she has received on a national and international level truly embrace her leadership qualities. Coral Gables, Florida.
Marielena joins former Latina Pioneers – Columba Bush, Ileana Ros Lehtinen, Maria San Juan, Caridad Asensio, Joyce Kaufman, Nelly Rubio, Aida Levitan, Maria Elena Torano and Helen Aguirre Ferre.
 "I am very happy with the lead role, women have achieved in our society. A woman can be strong and at the same time nurturing.That makes a perfect combination. Let's not lose that while leading!! Thank you for the award,Wow! Women Of Worth 2016!"
PALM BEACH, FL (PRWEB) FEBRUARY 23, 2016
The Central Palm Beach County Community Foundation hosted its 5th Annual Women of Worth (WOW) awards event on Thursday, February 4. Claudia Bartra was chosen from six finalists as the winner of this year's WOW award.
This event honors outstanding women who have achieved professional excellence, serve their community, and have strengthened and enriched well-being in Central Palm Beach by helping to advance the educational, cultural, and economic interest of the community. This year's luncheon was held at the Four Seasons Resort Palm Beach, 2800 South Ocean Boulevard, Palm Beach, Florida 33480.
Claudia Bartra is the one of the Owners of La Granja Restaurants chain, which operates over 50 locations in South Florida. La Granja Restaurants serve fresh Peruvian cuisine, including Pollo a la Brassa, as was first introduced in their first location in Aruba. Claudia and LaGranja Restaurants have won many awards in the past, including "The Best Peruvian Restaurant of the Year", "The Best Family Style Peruvian Restaurant" and "Best Peruvian Cuisine of Fort Lauderdale" (all from The Restaurant Review Magazine).
In addition to providing great home cooked Peruvian meals that are also affordable, La Granja also supports the South Florida community by partnering with grass roots youth organizations like ASPIRA, honoring veterans, and offering scholarships to Florida residents of Hispanic and Latino descent to Palm Beach Community College.
More information on the awards luncheon can be found at http://cpbchamber.chambermaster.com/events/details/women-of-worth-wow-award-luncheon-5070776.